Shortcut Tips
Weight entry
If you have a one rep max set for your exercise, you can tap the percent chooser button to select a percentage or enter the value with the keyboard.


If you haven't established a one rep max for the given exercise yet, tap the button labeled "Set Max" to set your one rep max.
Once your one rep max is set, tap % Chooser on the set detail view to display a number of common percentages.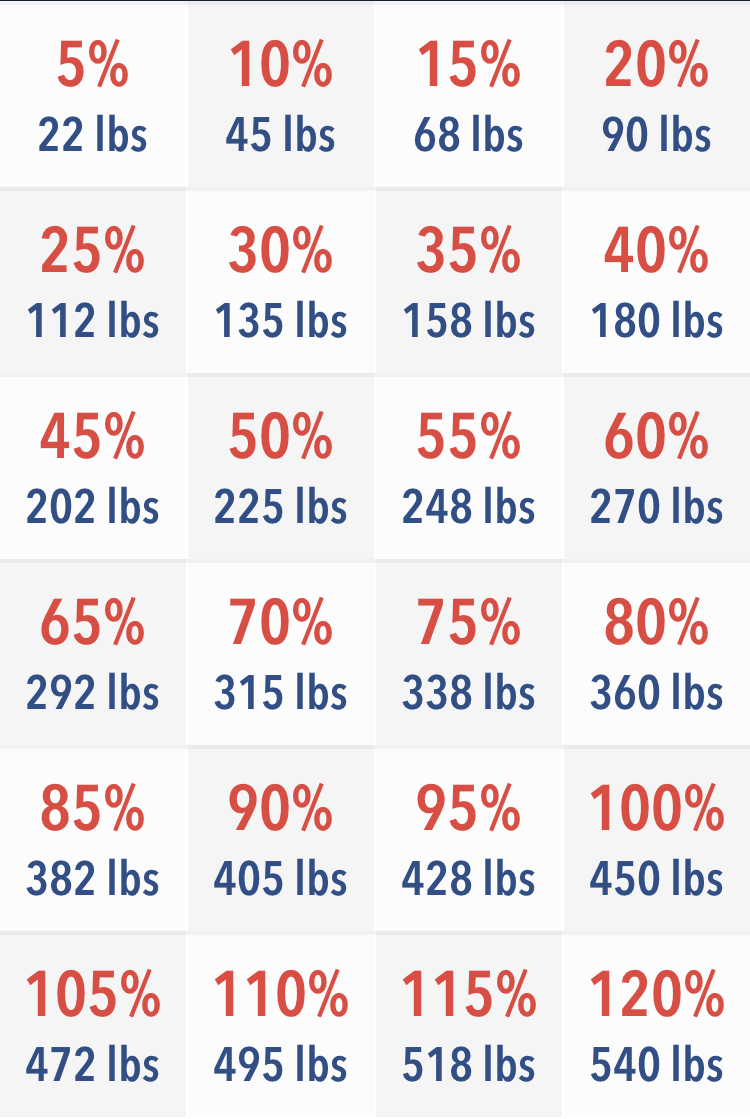 Action Menu
The action sheet button is enabled when there is a session visible on the Log screen.

From this menu, you can delete the session, copy a session, and edit the session detail.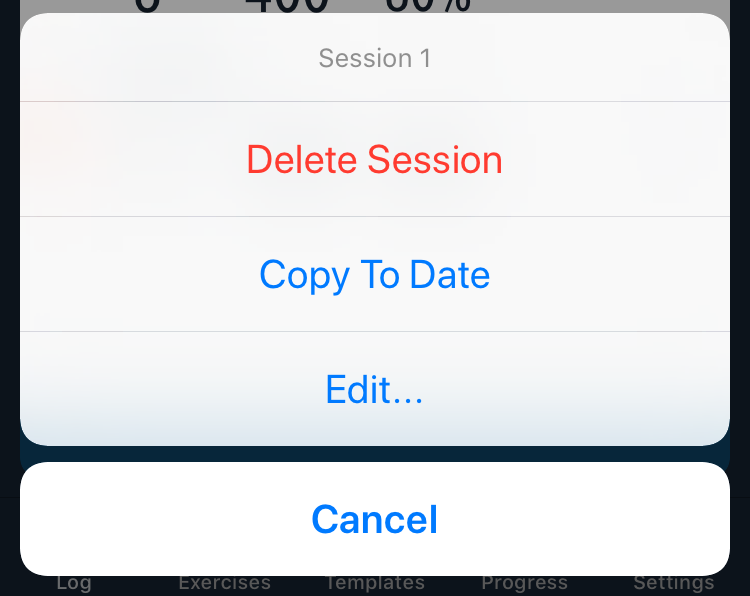 Delete Session
This deletes the currently visible session. If there is another session on the same date, that session becomes visible. Otherwise, it returns to a blank day.
Copy To Date
This copies the currently visible session to a date on the calendar. If your session uses one rep max percentages, then it scales those to the currently selected one rep max for each exercise. For instance, if your session uses a deadlift max of 400 lbs, but your current deadlift max is set at 500 lbs, the session percentages will be scaled to 500 lbs.
Edit Session
This is another route to editing the session detail. See here for more information.