Create a Template
Templates are used to repeat workouts at scale. To get the most out of templates, set one rep maxes for the weighted exercises. When you use a percentage of your one rep max to record weights, scheduling a template scales the weight to the current one rep max. That way, when you increase the one rep max for an exercise and then schedule the template, the sets in your workout will be proportionally heavier.
On the Templates tab, click the
+
button. There are three fields available for you to fill out:
Title, a range of dates, and Description.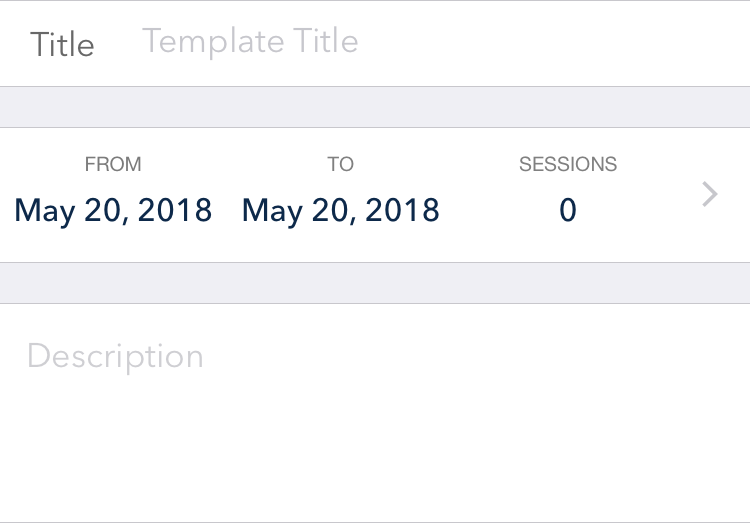 Title and a valid date range containing at least one session are the two required fields. You must fill these out in order to save your new template.
Give your template a short but descriptive name, such as Dynamic Effort Week 1.
Tap the From/To/Session Count row to select a date range on the Template Calendar
Add a description (optional)
Click Save to save the template
Template Calendar
The Template Calendar is where you select a date range for a new template. A template must include at least one existing session.
Tap the date that includes the first session for the new template.
Tap the date that includes the last session for the new template.
Tap Save to return to the template creation view.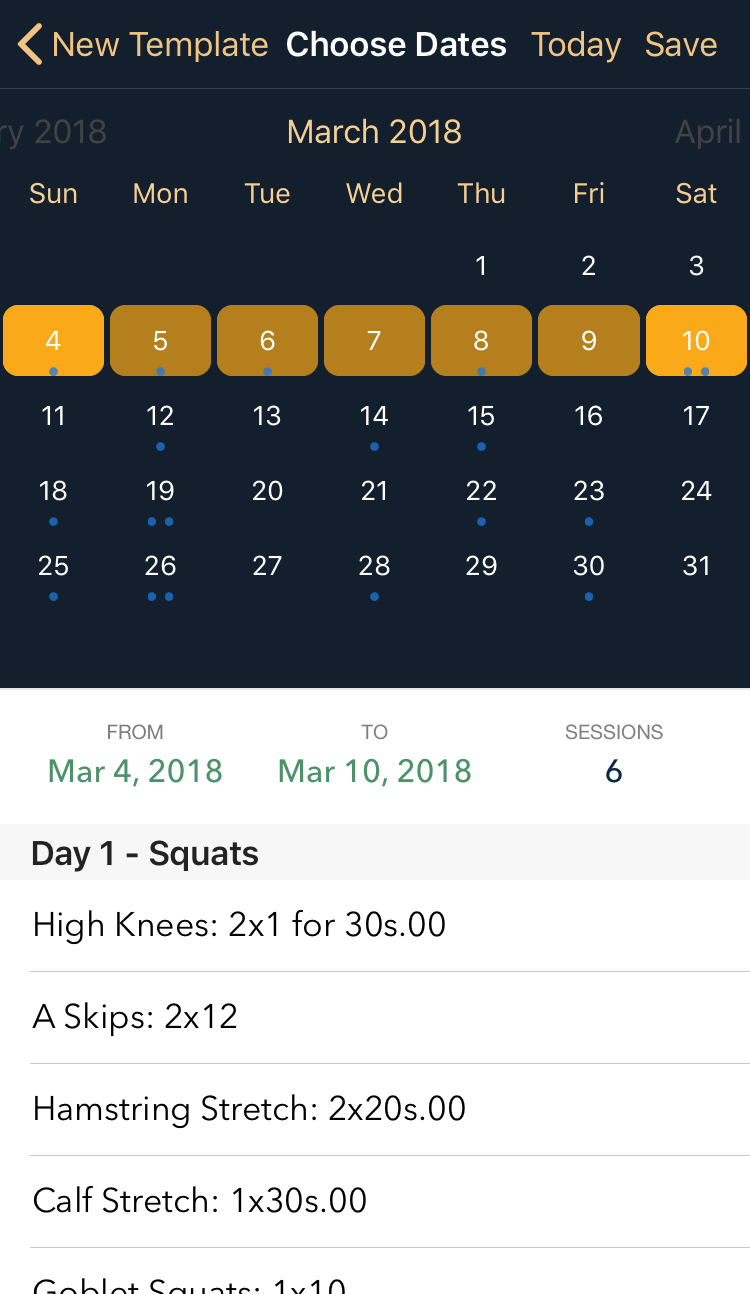 Any sessions which fall within this range will show up in the table below the Template Calendar. This date range is inclusive from From to To.
E.g. if you have a session on March 4th and a session on March 5th, and set your From date to March 1st and your To date to March 5th, you will see both sessions in your session count and in the table below the calendar.
To select only the session on March 4th, set both your From and To dates to March 5th.